What Makes The Perfect Winter Wonderland Wedding?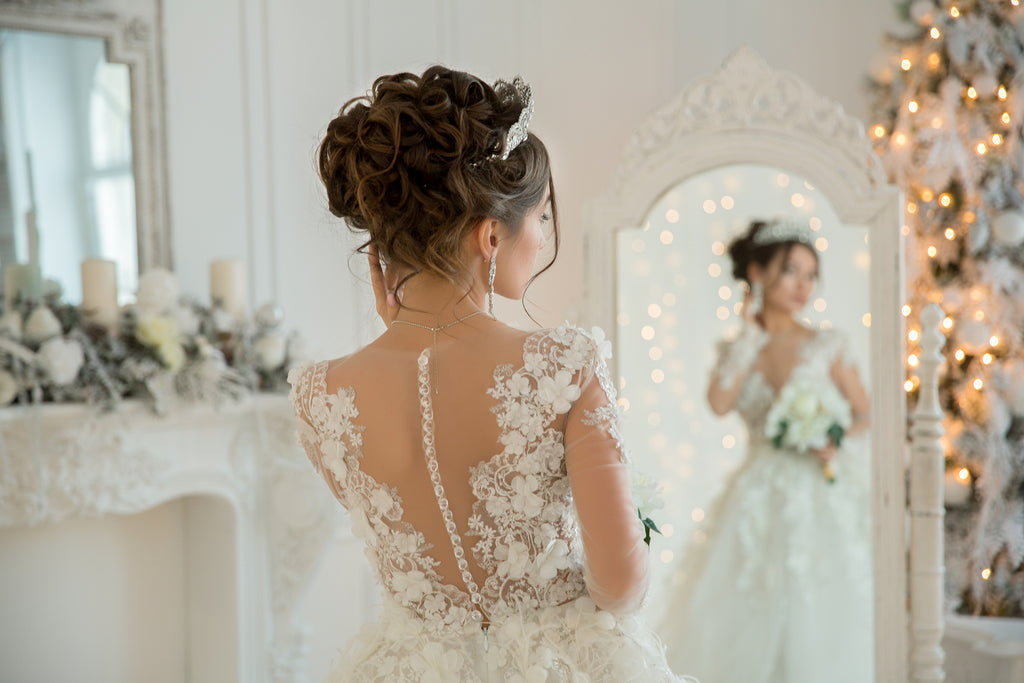 There's nothing like a sprinkling of snow to get us in the mood for a Christmas wedding… or any Winter Wedding for that matter! At this time of year, we like to really get in the festive spirit and there's no better way to do that by discussing our ultimate winter wedding. Whether you've got a wedding coming up or you're pretty certain that your big day could be a snowy affair next year, here's all the inspiration you're ever going to need.
So, what makes the perfect winter wedding?


Well, first things first, it should be booked for a suitable time and location! Organising your big day for October or November is probably too early in the year, but you could go down the route of an autumnal or rustic-themed wedding. We recommend the months of December, January and February as peak time. Of course, if Christmas is your thing and you want to go down that route, it'll have to be in December. However, if you can't find the right venue for this time of the year in the UK, perhaps it's time to look further afield to somewhere particularly associated with snow and ice…
Top location picks for a Winter Wedding:
Greenland (anytime)
New Zealand's South Island (July-October)
Canada (November-March)
Switzerland (November-February)
Estonia (November-April)
Of course, not everyone will have the budget to fly out their family to these locations. However, if you do, we highly recommend checking out these places as an alternative to the UK to add a bit more magic to your wedding location. Or alternatively, you might wish to keep it a low-key affair for just you and a few close ones. Obviously, if snow isn't your thing and you just really want a winter theme, there are plenty of ways to do that without getting your heels wet!

How to create a Winter Wonderland wedding
There are several aspects of planning any wedding that will always remain the same no matter the theme, location or season. However, there are some really important factors to consider if you want your big day to be a really special Winter Wonderland.


Colour theme
Okay, so choosing a colour theme for your wedding can be as unique or generic as you like. Although, a Winter Wonderland has connotations of white, silver and blue, doesn't it? The white is not going to be hard to incorporate as you'll likely already be thinking about this for your dress and other details if you're going down the traditional wedding route. However, adding in bits of blue and silver can really give your colour palette extra depth and flair. Alternatively, you could go for an all-white wedding - perhaps with the exception of bridesmaids' dresses and the groom's suit! Try navy for suits and a subtle baby blue or silvery grey for the dresses. If you want to try something completely unique for your colour theme, classic jewel tones like forest green and deep purple look wonderful set against a white snowy background.

Setting
So, once you've chosen your suitable location, you need to decide on how the venue is going to look. If you've booked a beautiful fairytale castle or icy forest setting, you might not need to think about this as much. However, if your location isn't necessarily specific to the chilly season, there are several things you can do to spruce up a standard venue.
Details for a winter wedding


Offer spiced cider and mulled wine to your guests at the reception, if your wedding is this side of Christmas. If you're opting for a new year occasion then choose something more generic like hot chocolate or prosecco with winter berries.
Decorate with twig trees, delicate lights and white drapes to give that winter illusion. Stick to cold whites, light blues and silver with the decor to make it really icy!
Winter-themed wedding stationery is a must as this automatically sets the precedent for your guests. Check out this blog post we wrote earlier on our favourite Winter stationery!
Add a shrug, pashmina or coat dress to your bridal outfit to give you that Ice Queen aesthetic.


Incorporate the winter theme into your cake with delicate snowflake decals and subtle silver shimmer.
Don't forget to make sure there's a Christmas tree in sight if your wedding is a December affair! The decorations can be harmonious with your bridesmaids' dresses and other little details.
A bouquet with hints of mistletoe, snowdrops, and gypsophila is a must-have.
Stick to Christmas treats whether you're having a buffet or offering a three-course meal. Your guests will be expecting traditional turkey, cranberry sauce, mince pies and other festive dishes. A yule log for dessert is always a winner! However, if your wedding is after Christmas, any warming meal like a hearty soup and apple crumble is sure to set your guests' hearts on fire.
Place outdoor lanterns with tea lights around the venue for that rustic feel.

We hope you're now feeling inspired and excited for a Winter Wonderland wedding! There's nothing we love more than helping you to get prepared for that special day in your life. Keep checking back here for more Project Pretty blog posts.