Choosing the Perfect Colour Theme for your Wedding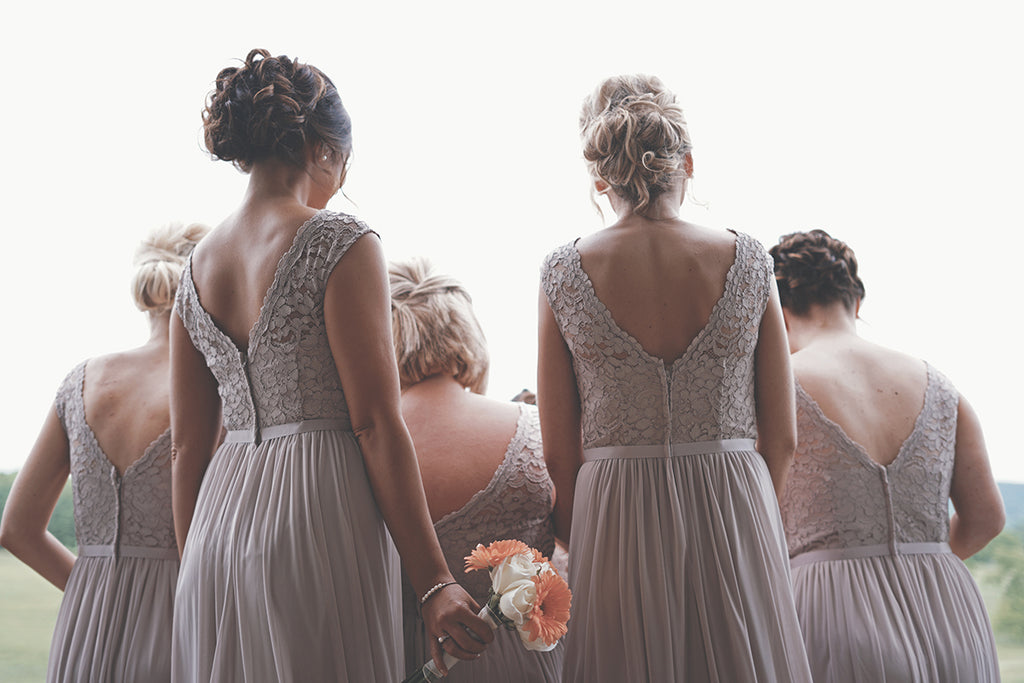 What makes the perfect wedding? Well, it's a tough question but there are definitely a few factors we have in mind. First of all, the perfect couple of course! Next up, the guests, the location and the overall atmosphere can really make or break a wedding day. However, it's all about the little details. Choosing a colour theme can help to pull everything together and give your big day that unique touch. There's no reason to not pick out a dedicated colour scheme for your wedding - after all, there are plenty of shades to pick from. You could opt for the traditional white wedding with hints of gold or silver. Perhaps you prefer a feminine touch and you'd suit a pastel pink. Alternatively, you might go for something more modern like navy or sunflower yellow. Remember that you don't have to choose just one shade. A mixture of tonal shades can be really attractive and unique! The possibilities are endless!
Where to find inspiration
Of course, you can get inspired by anything in your daily life. Purple may be yours and your spouse's favourite colour so it's a no-brainer that lavender is your theme of choice. However, you may not be able to agree on one specific colour and so it may be necessary to seek help from elsewhere! Wedding magazines are an obvious source to encourage your creativity. Blogs are also a good place to find ideas. However, the fastest growing and most exciting platform for wedding inspiration is Pinterest. If you don't already have this app on your smartphone, we definitely recommend installing it. Give us a follow while you're at it!
Our favourite Pinterest mood boards
Click the links below to find our favourite moodboards on Pinterest when it comes to finding the perfect colour theme. These don't just have to be for weddings, they can inspire anything from birthdays and baby showers to dinner parties and anniversaries.
Organising your chosen colour scheme
Once you've gotten inspiration and decided which route you'd like to go down, it's now time to decide where you will be showing off your choice. If you've got that natural flair for design, you may have already picked out exactly how you're going to execute this colour theme. If not, we've got some pointers to help you!
Where to inject colour into your wedding
Bridesmaids dresses - this is probably a given but this will automatically cement which theme you've gone for, especially in the photographs!
Bridesmaids dresses - this is probably a given but this will automatically cement which theme you've gone for, especially in the photographs!
Bride's flowers and table flowers - basically, any floral arrangement should hint at your chosen colour scheme as it's a really easy way to show it off
Table runners
Balloons - you could mix and match with several colours to make these really pop (pardon the pun!)
Wedding stationery - coordinate your invitations, placeholders and seating plans to show your guests that you've really got this whole colour scheme thing down to a T!
Aisle runner - if you really want to go all out, match your aisle runner to your chosen colour theme
Wedding cake - either the ribbons or fondant decorations could match your theme, or the entire cake if that takes your fancy!
Napkins, straws and other table decorations - adding a touch of colour wherever you can will really pull everything together. If you don't fancy bright pink napkins perhaps consider tying a subtle ribbon around the roll.
Bride's eye makeup or lipstick - this is a subtle way to coordinate the bride with her bridesmaids


However… you don't have to go mad! There are some parts of a wedding that look much better when they are kept simple and neutral. The wedding dress, for example, is traditionally white. Although you don't have to stick to tradition, it's much more effective to have the bride standing out from the rest of the wedding colours! Tablecloths also look much nicer in a cream or white shade - even though the red wine stains tell a different story! Sometimes, subtle touches are much more effective than painting everything with your chosen shade. All in all, it's really up to you how you decide to put the finishing touches to your hard work and celebrate your big day. Let us know in the comments what colour scheme you've chosen for your wedding day.
Wedding Stationery
It'd be rude of us not to show you our fantastic products while you're here. Check out some of the stationery we have on offer which would nicely fit into a number of colour themes.
Colour swatches available: