How to Make Social Media Work for Your Wedding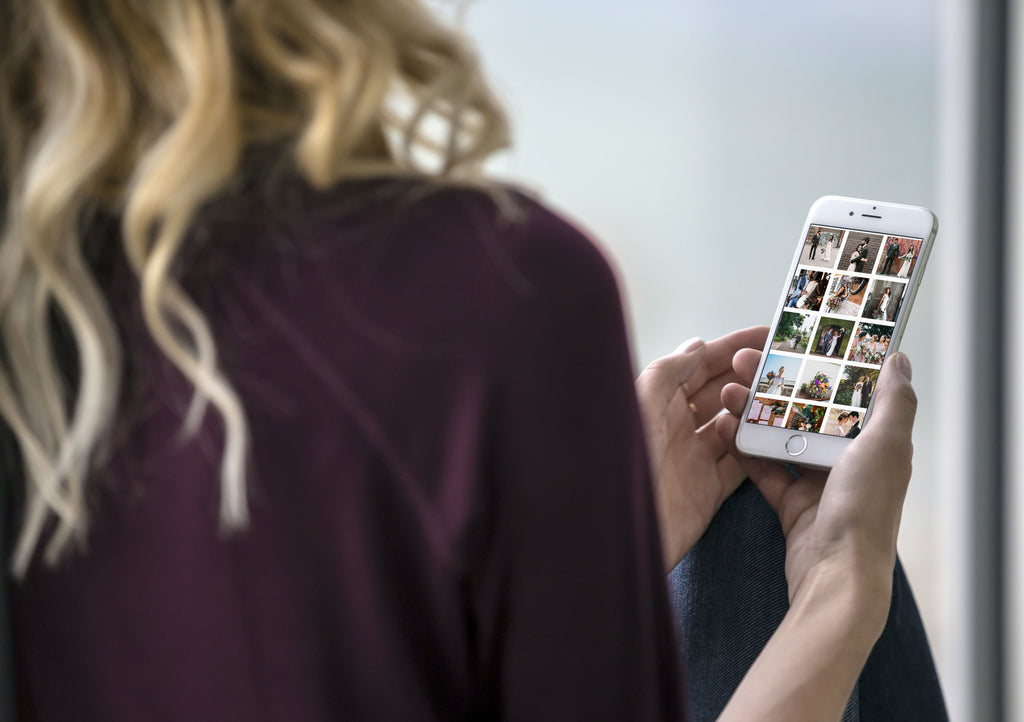 It's no secret that social media has crept into every single aspect of our lives. From planning our next holiday to stepping into the office, it's absolutely everywhere. No stone is left unturned - including your wedding day. There's been a rising trend of wedding social media planning, with even dedicated teams taking on the job of covering a happy couple's big day. Today, we wanted to share with you some of the ways you can utilise social media for your wedding. However, we've also taken into consideration that this must be done with style and etiquette.
Kicking things off with some inspiration
If you've made it to this blog post, this next paragraph is probably common knowledge to you. But social media - including blogs and digital magazines - can be the biggest source of inspiration for the modern bride. Instagram and Pinterest, the powerhouses of visual social, are crammed full of ideas for your cake, colour theme, dress, decor and stationery. And that's just naming a few.


Meetings don't always mean leaving the house
Making use of applications like Skype and FaceTime can really help if you live far away from your wedding vendors or struggle to leave the house for whatever reason. Video-calling software can facilitate any quick meetings that are required - from your florist updating you on their progress to your planner asking about a local band they've found. And of course, if you're not keen on face-to-face, WhatsApp will always have your back.
Keep in touch with your guests, before and after
Why not create a private Facebook group for friends and family invited to the wedding? It'll help you all stay in the loop with updates and planning. It's also a chance for guests to get to know people they might not have met before, hopefully creating a better environment for the day. Photos can also be uploaded to the group after the wedding - including professional ones. Overall, it's a great way for everyone to stay updated without clogging up everyone else's newsfeeds!
Use a hashtag to document the big day
It's becoming almost a given at weddings these days but that doesn't make it any less exciting! Come up with a unique and personal hashtag that your guests can use to share their photos and memories on social media. Twitter and Instagram are the best for this purpose. To share this hashtag with your guests, you could print it on their table placeholders or display a sign at the reception entrance.
Collect messages from friends and family who can't attend
Of course, it's only natural that some of your guests won't be able to make it. Ask them to post well-wishing messages using the hashtag or in the private Facebook group. Then, either you, your other half or a selected member of the wedding party could read these out during the speeches.
Create a personal Snapchat filter
Snapchat now allows users to create their own personalised filter with custom text, stickers and frames. This is a really special way to add that unique touch to your wedding without being too intrusive for those who don't wish to use social media! It'll also get the younger ones involved.
Be open and honest about your expectations
Obviously, social media can be a fabulous way to document your wedding. Friends and family can all share their memories much more easily than ever before. However, it's important to not let this take over the actual experience. Communicate with your guests from the beginning what your expectations are. For example, if you wish for your ceremony to be a private affair, display a sign that clearly states phones and cameras shouldn't be used.