Creating a Wedding Inspiration Mood Board: Tips & Tricks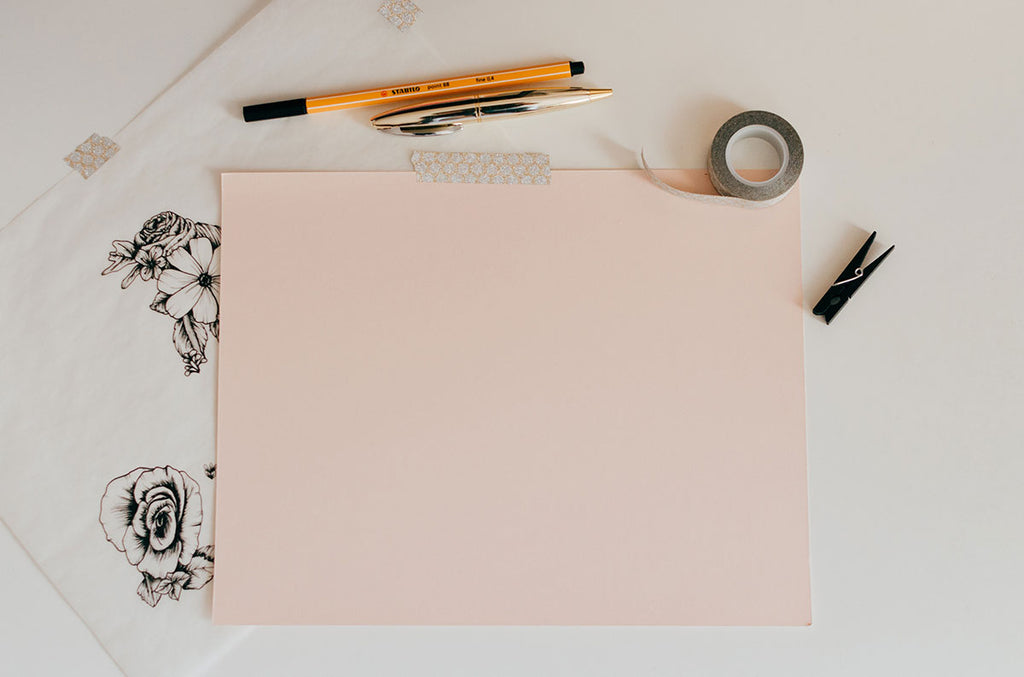 Why do I need a wedding mood board?
Well, of course, it's completely optional. When it comes to your big day, it's really all up to you and your other half. However, we think that a lot of you brides-to-be may benefit from creating a mood board, especially in the early planning stages. And here's why:
It's great to gather your thoughts and find out what you really want
You'll easily be able to establish the basics of your wedding theme
A mood board can allow other people to see what your dreams/ideas are
You can take it to meetings/appointments so that your whole wedding team is on board
It's a great way to stay excited and creative throughout the stress of organising a wedding
What exactly should my mood board look like?
First things first, it's important to remember that this mood board can be created in any shape or form you like. It's supposed to be your creative way of organising your thoughts and planning out your wedding. So, don't be too rigid when it comes to the creation of it! The official definition of a mood board is this: an arrangement of images, materials, pieces of text, etc. intended to evoke or project a particular style or concept.
Essentially, your mood board is like a giant collage that presents all your hopes and dreams for your big day - from the colour of your bridesmaids' dresses to the decorations on the cake.
So how do I go about creating one?
We recommend going to your local craft store and picking up a few sheets of card in either A3 or A2 size. Maybe a variety of sizes would be good - that way, you can start off with one large brainstorm and then condense your ideas down to a few categorised mood boards. For example, you could have a colour theme board, a food board and a venue board! Here are just some of the materials we would recommend starting with:
A3 or A2 white card
Stuff to stick down with: sellotape, glue, whatever your preference
Paper clips for maybe's
Magazines (bridal or just women's mags!)
Bits of fabric, dried flowers, anything tangible that might inspire you
Access to a printer in case you see any images online
Now that you've gathered all your materials, it's time to get started! You could go completely creative and start with no real plan. But if you're struggling to put something down, you might like to follow these steps:


Identify keywords that describe you, your partner and what you want from your wedding. E.g. cosy, summery, natural, whimsical, romantic, rustic, bohemian, arty
Then, start to draw together colours and textures that inspire you and work these around your chosen keywords. E.g. pale pinks, dark blues, yellows, embossed, metallic, layered, soft
Cut out and print out images and fabrics that depict your chosen words, colours and textures. You can begin to arrange these in any way you like on your piece of card!
Whenever you come across something that inspires you, whether its an image on social media or a piece of fabric in a textile store, be sure to capture it on your mood board. 
An example of our Pinterest mood boards - Pretty Pinks
Here are some of our favourite online resources for wedding inspiration:
Pinterest
An obvious one but still worth mentioning. You might use Pinterest for your home/DIY inspiration, but why not use it for your wedding? Search any colour/theme plus 'wedding' to be presented with a whole host of ideas. E.g. search 'navy wedding', 'pastel wedding', 'rustic wedding'. The great thing about your mood board is that it's personal to you, so you don't need permission to use/print-out other people's images! Check out our examples to get you going.

Instagram
There are so many amazing Instagram accounts out there that are solely dedicated to wedding dresses, photography, floral arrangements and cakes. And that's just to name a few! To start you off, go and check out our blog post that explores all our favourite Insta accounts for wedding inspiration. Alternatively, you can simple search 'wedding' and see what you can find…

Not on the High Street
Although we might be biased - our stationery is sold on this fantastic website - Not on the High Street is a great resource to get your creativity flowing. Whether you're looking for products to purchase or not, the website's dedicated 'Wedding' section can give you loads of great ideas for free! Simply browse the various categories, from guest books to wedding favours, to give yourself some inspiration for your big day. If you spot anything you like, paste it into a Word document and print out at the end of the day to go onto your mood board.

Top tip: if you're not a crafty person and sticking things down isn't your bag, why not create a digital mood board? You could do this on a blank Word or Google doc, simply by inserting images and text that inspires you. Or how about simply using Pinterest to create your own wedding mood board? You can set your board to private so no-one gets a sneak peek - and only share it with people you've chosen.