Get Inspired: Cute & Quirky Wedding Favours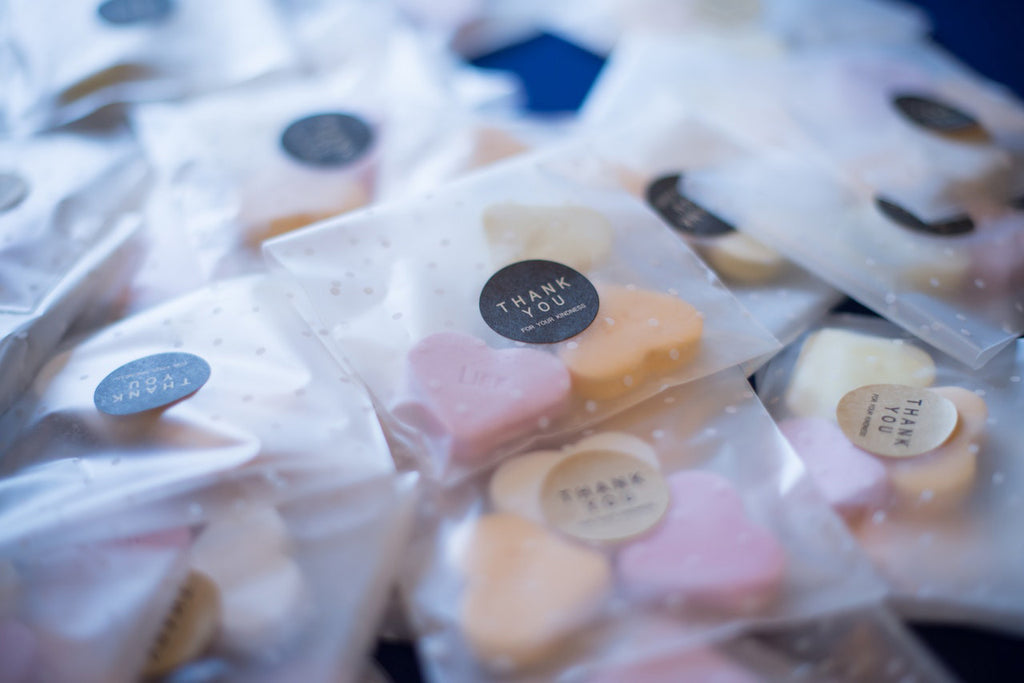 Little touches like wedding favours can really make your wedding a day to remember, and one that will be talked about for a long time afterwards. It's all in the detail.
Saving you time 
There's enough to think about when planning your big day, we understand that. So to save you some time and research, we thought we'd compile this handy little list of lovely ideas for presents to thank your guests. Of course, the most important thing to them is to see you happy (and the excuse to drink champagne, obviously). However, it's always nice to acknowledge how grateful you are for your guests showing up and joining in with your special day.
Let's get stuck in - what are your options?
There are several options you have when putting together wedding favours. Firstly, you could create a one-size-fits-all party bag to put on tables for all of your guests. This might contain little bits and pieces that represent your wedding's themes if you have one. If your wedding colours are blue, maybe you'll give out blue-themed gifts!
Pleasing the little ones 
For children's wedding favours we recommend something similar to a party bag they might get at their own birthday party. Novelty sweets are always a hit. Little colouring books with coloured pencils, bubble blowers and mini tubs of playdough are great ideas to keep children happy whilst the adults knock back the wine!
What about the grown-ups? 
For your adult guests, there is really a whole host of ideas for favours. It really can be as simple as a tin of mints and a personalised thank you note. If you're feeling more adventurous, you could slip in miniature bottles of spirits. If it's a summer wedding, opt for fresh, flavoured gin. If it's an autumn or winter wedding, try little bottles of whisky or sherry. Little handmade soaps wrapped in brown paper and tied with string are a unique idea for your wedding favours. The scent could match the season - think frosted cranberry for winter and fresh florals for spring.
How about something really unique?
Another quirky idea would be to put seeds into a brown paper envelope with your and your partner's name on, and the date of your wedding. Your guests can plant the seeds and remember your special day for a long time to come! For girly gifts, how about a luxurious lip balm or mini scented candle?
For male wedding favours, you could offer up a novelty bottle opener or drinks mat. You could also put together a CD which will help your guests remember the special day - this would be suitable for any guest.
A personalised champagne flute or wine glass is a lovely keepsake and would also double up as an ideal placeholder! However, if you'd like to go down the traditional placeholder route, feel free to take a look at the products we currently have on offer. 
Sweet as sugar
Are you (or your partner) known for having a sweet tooth? These sugary ideas might take your fancy. Krispy Kreme offers single doughnuts in cute little boxes that would make a perfect table present. A pick 'n' mix style bag full of retro sweets will invoke nostalgia and give your guests something to chat about. Gourmet lollipops, marshmallows or truffles could be gift-wrapped and personalised with the happy couple's' name.
There are so many wonderful solutions to offer your thanks to your guests and we hope our ideas have given you some much-needed inspiration. Keep checking back for more wedding and party-related posts!