Say Hello to Spring with Our Floral Stationery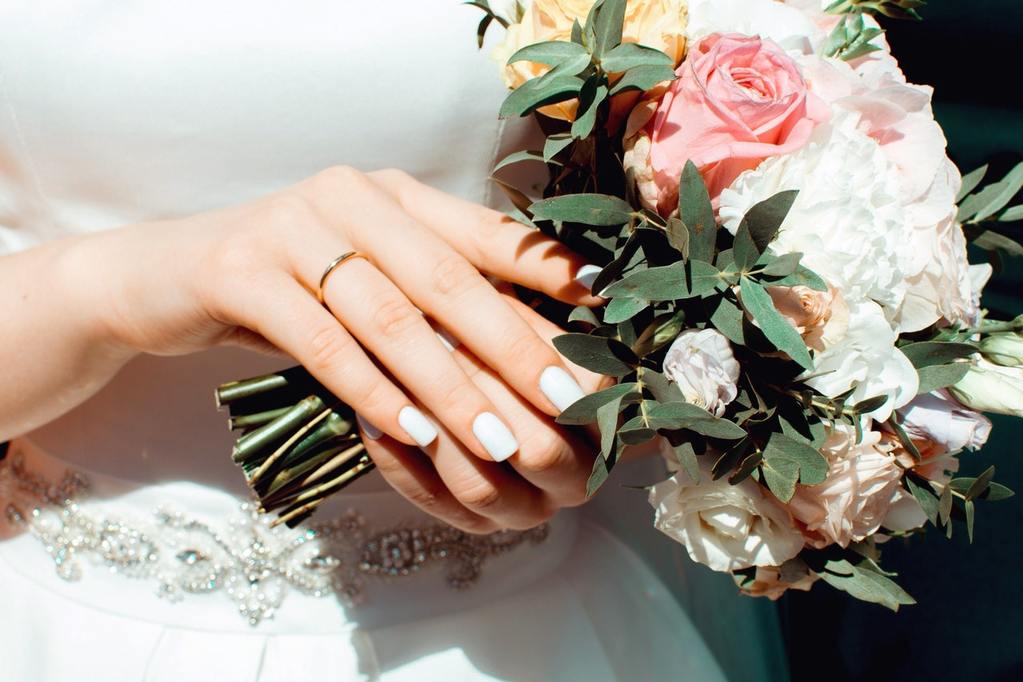 Say hello to Spring...
Picnic blankets and sunglasses at the ready - we couldn't be happier that Spring is finally rearing its head. It's safe to say we've had a pretty blistering Winter but these sunny days and milder temperatures are certainly making up for it. And whilst we're big fans of a romantic Winter wedding… there's something really exciting about Spring and Summer occasions. From enjoying nature at its finest to guests dressed in their brightest, lightest dresses, a Spring wedding is definitely a special event. And what better way to get the ball rolling for your (hopefully) sunny affair than with some gorgeous, floral stationery?! We wanted to share with you some of our favourite floral stationery collections - perfect for your springtime big day.
...with our floral stationery

As green leaves are appearing on the trees and pink blossom is in full force, floral stationery is about to become a pretty hot staple for wedding planners and brides-to-be. Honour the changing seasons with pretty invitations and menu cards adorned with flowers. We stock a wide variety of stationery covering every aspect of your big day. And when it comes to the floral type, we've got plenty. Whether you prefer a traditional, whimsical design or something a bit more contemporary, we're sure you'll find the perfect collection to suit you.


The Lucy collection
Our Lucy stationery is the perfect combination of modern styling and charming, vintage detailing. We've incorporated two different fonts and colours in a chunky pink and a slender grey to give a feminine but contemporary feel. Watercolour flowers inject a burst of colour into this design making is perfect for Spring! In this collection, you'll find everything from table plans and place cards to order of service booklets and menus.
Shop the Lucy collection here.
The Blossom collection
The Blossom stationery collection is fun, playful take on traditional wedding stationery. We've used an illustrative font for the main headings and couple's name in an almost-indigo colour. We think this is a really stylish touch, especially when contrasted with the delicate sunset watercolours in abstract blossom designs. Our Blossom collection is perfect for brides who desire a stylish wedding bursting with pink details.
Shop the Blossom collection here.
The Hydrangea collection
For those looking for something a little more understated and delicate, look no further than our Hydrangea collection. This fabulously girly design evokes feelings of nostalgia with its typewriter-style font, subtle stripes and vintage blossoms. We particularly love the solid-colour belly bands that can tie your invitation and RSVP pack together! Please note, the Hydrangea stationery is available in both pink and blue.
Shop the Hydrangea pink collection here.
Shop the Hydrangea blue collection here.
The Juliette collection
Last but definitely not least, let's take a look at the Juliette collection. Juliette is a traditional French name, which is fairly consistent with the haute-couture design the country is known for. We are big fans of the fancy script font set against the vibrant wildflowers. This collection is perfect for those who prefer classical designs but don't want to miss out on a fun pop of colour!
Shop the Juliette collection here.
Fancy a wedding in the UK sun?
If all this talk of summery stationery and springtime occasions has got you feeling excited, well, we can't blame you. To round off this blog post, we thought we'd make a list of some of our favourite types of venues which are perfect for a Spring or Summer wedding. And if you've already got yours planned, leave us a comment and let us know where you're going to be celebrating your big day!
Country estate/hotel - the classic British wedding setting. There's plenty of these in Cheshire so if you're near us, you'll be spoilt for choice! The best thing about a country estate is that you can enjoy both the indoors and outdoors in equally spectacular settings.
Farmhouse venue - the great thing about farms is the sheer amount of space they have to offer! A lot of contemporary farm venues which are suitable for weddings also boast gorgeous barn conversions… and gorgeous scenery.
National Trust property - some National Trust sites around the UK are licensed to hold weddings and of course, you can rest assured that they are maintained to the highest standard. For an unforgettable day and beautiful gardens, the National Trust is worth considering.
Castle - if you're lucky enough to host your big day in and around a castle, you'll have plenty of choices. We're pretty good at royal architecture here in the UK and your photographs will have the most stunning backdrop.
English country garden - go full-on romantic and enjoy your wedding in a traditional country garden. With pretty blooms and scenic wildlife, you can soak up both the sun and nature whilst reciting your vows.
Of course, enjoying these venues to their fullest means relying on a sunny day, but the sheer beauty of our UK landscapes means a little drizzle won't spoil things too much.